When designers stop to ask, "How can we help?" it changes history.



When tasked with creating an installation for Exhibit Columbus, SO-IL toured the Miller House and asked the conservators what materials might be needed for the landscape. They identified an area of The Miller House that needed new hedges to restore the garden to the state of the original Dan Kiley landscape and brought it to fruition.

THE LANGUAGE OF ARCHITECTURE
SHOULD BE THE LANGUAGE OF EMPATHY


Brooklyn Bridge Park
It took more than a decade of community-led advocacy (1985-1998) to convince leaders to transform the defunct Port Authority terminal into a park. Through their dedicated participation in the 20+ years of public engagement that followed, Brooklynites inspired the idea that the park should feel democratic,offer many programs, and provide a space for everyday life.



Spirit of Space joined the 2020 European Conference on Architecture & the Media for a roundtable discussion on television, thematic channels and online video platforms.





"In a once-vacant lot on Chicago's West Side Garfield Park neighborhood, a new outdoor roller rink has made space for kids and adults alike to spend their summer days on eight wheels in a beloved Chicago pastime," writes Anjulie Rao for City Bureau. Read the Full Story.



Publications and Teaching



Cornell School of Architecture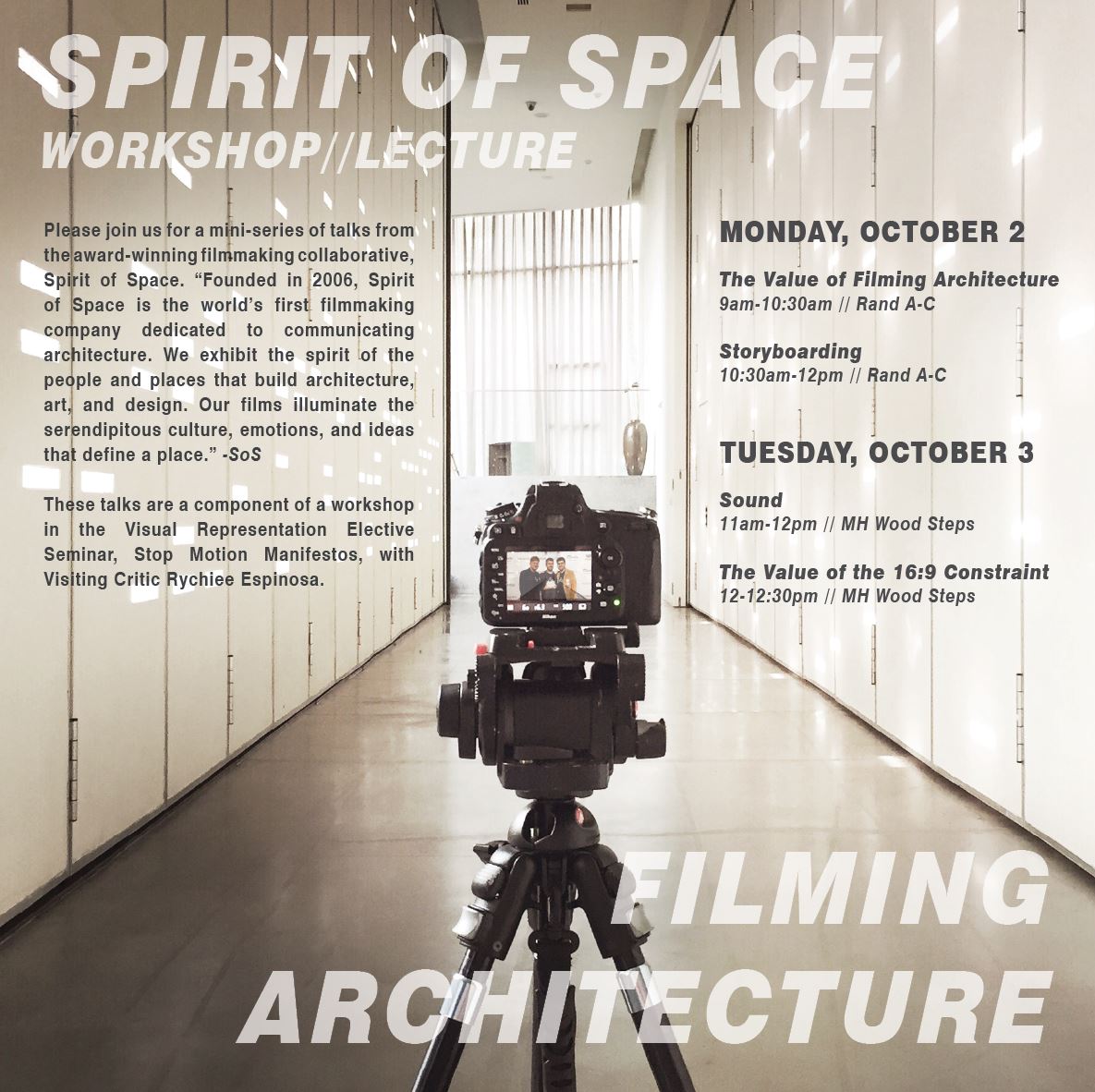 "Architecture is much more than aesthetics, yet this iconic mentality continues to rule within the institutional boundaries of architecture." - Spirit of Space.

Read the full article in FMXI here.