Imaginative play is created inside a former military base at the foot of the Golden Gate Bridge where children now have access to a museum filled with intelligent design, art, and nature.



Bay Area Discovery Museum
Olson Kundig Architects
2022

Children in the United States are rarely given prime real estate, original artwork, and exhibits made with natural materials. At the
Bay Area Discovery Museum the team led by Olson Kundig's Alan Maskin used their experience as parents and educators (Alan spend 14-years as a teacher before becoming an architect) to design play spaces within the seven acre landscape and exhibit inside the rows of wooden buildings that compose the former military encampment at the Golden Gate Bridge Recreational Area.

Our approach to the film was informed by our first call with Alan. He expressed how important it was to create a space where parents engage and learn with their children. When we arrived on site we saw this in every building - the Tot Spot, Try It Studio, and How Things Work. The people you see in Spirit of Space films are not directed or composed. We are there to film the serendipitous moments so architects can see how people truly use space, and visitors can make a connection with the design intent.This is how we build empathy.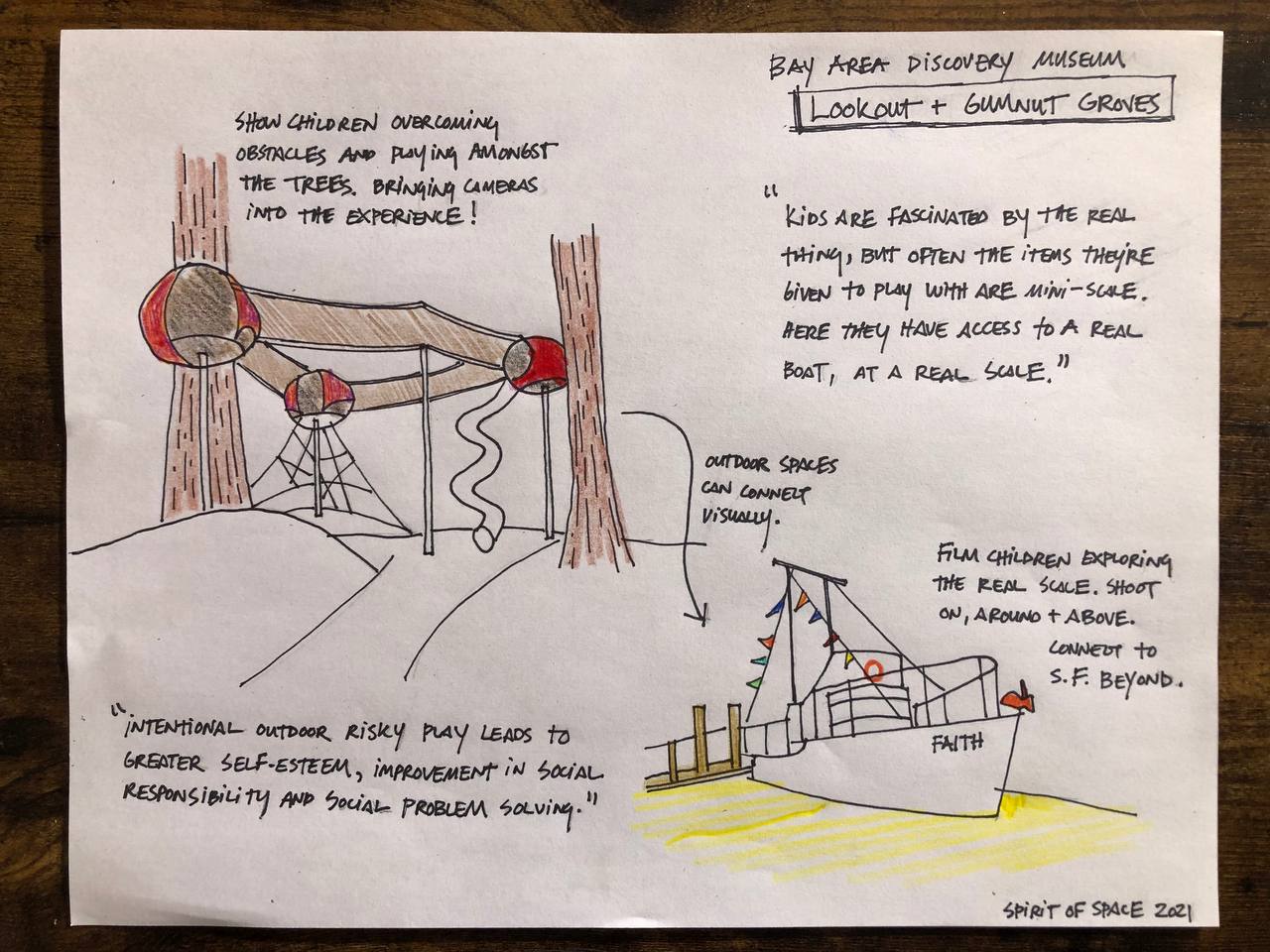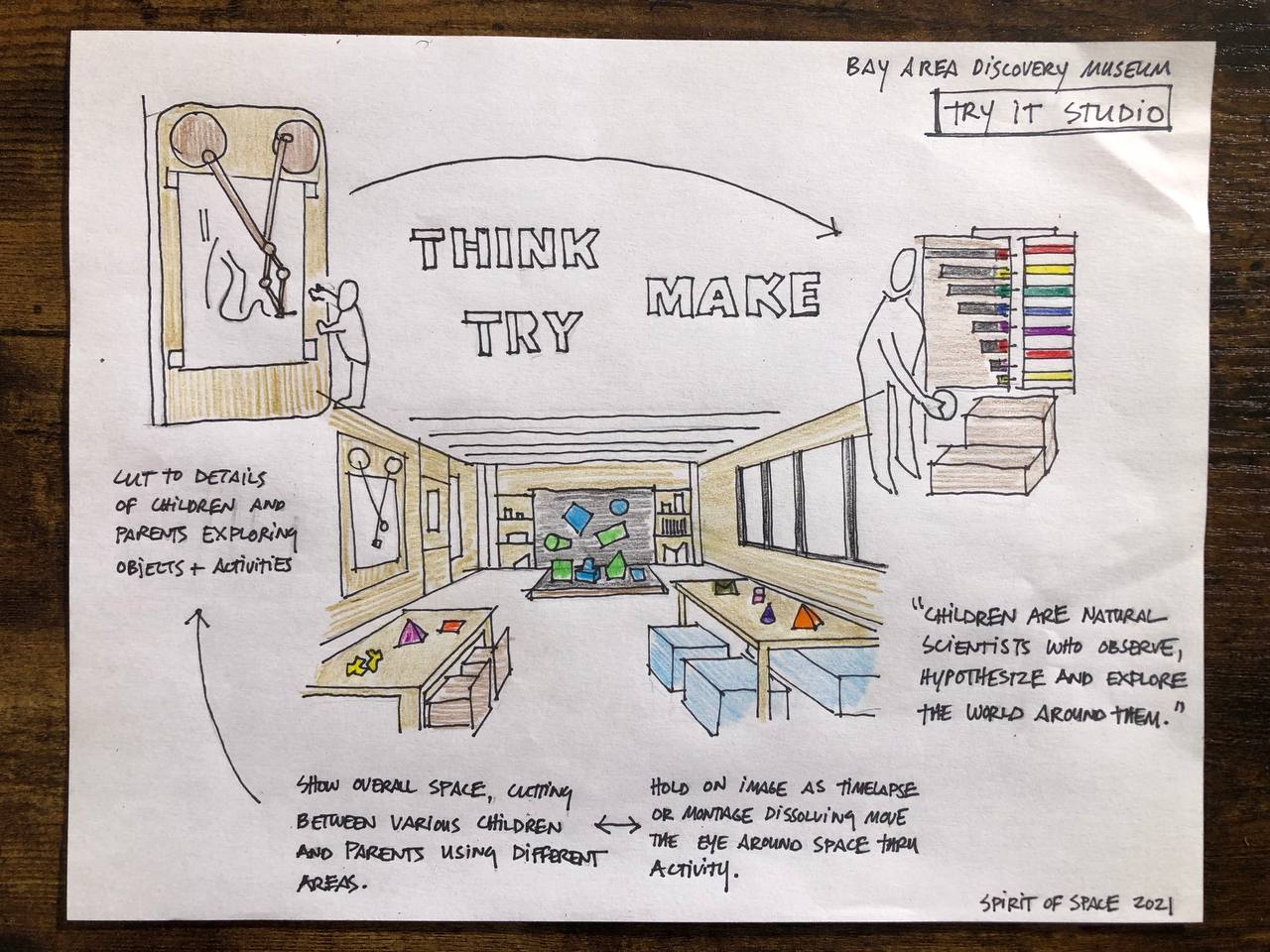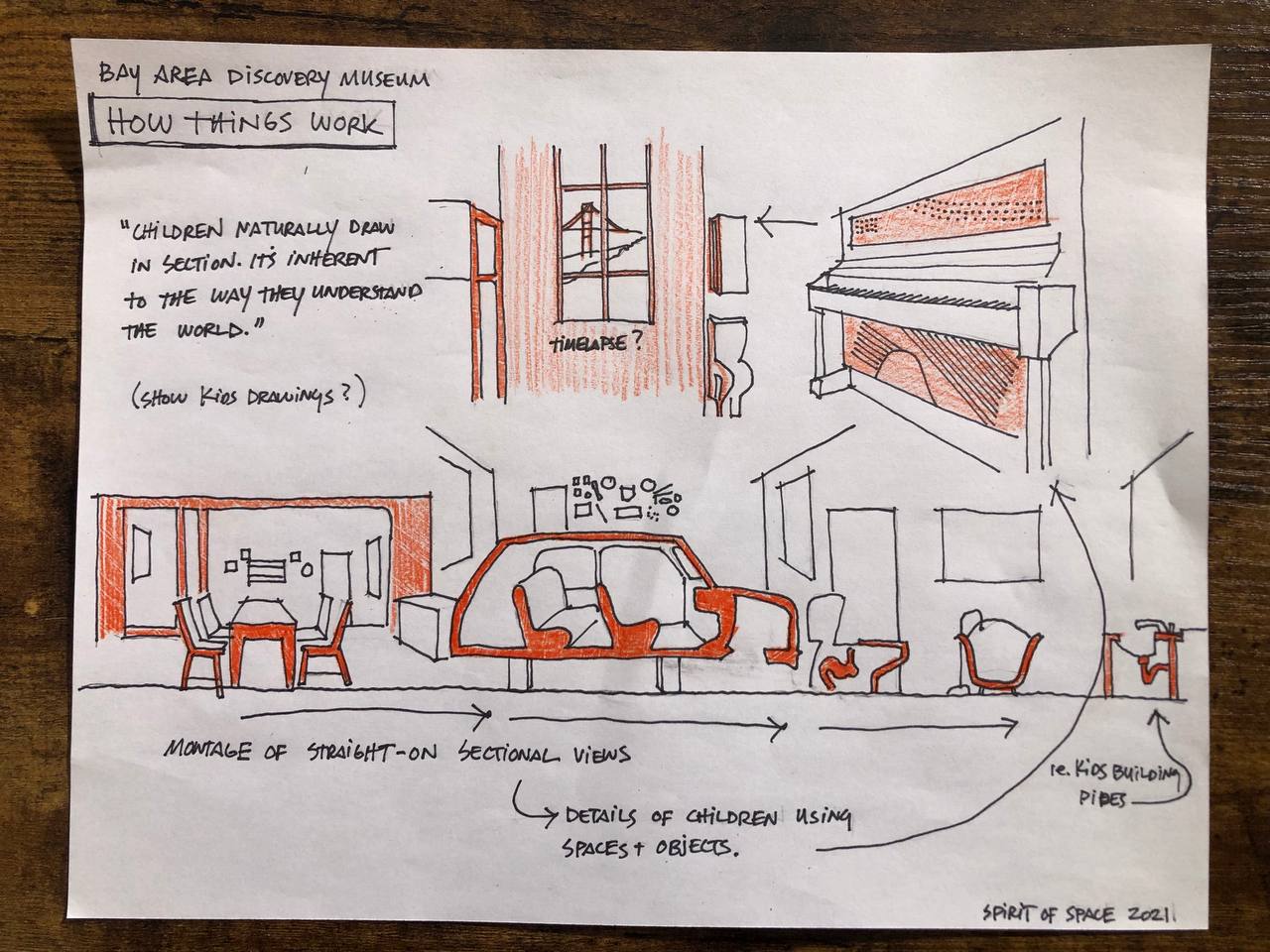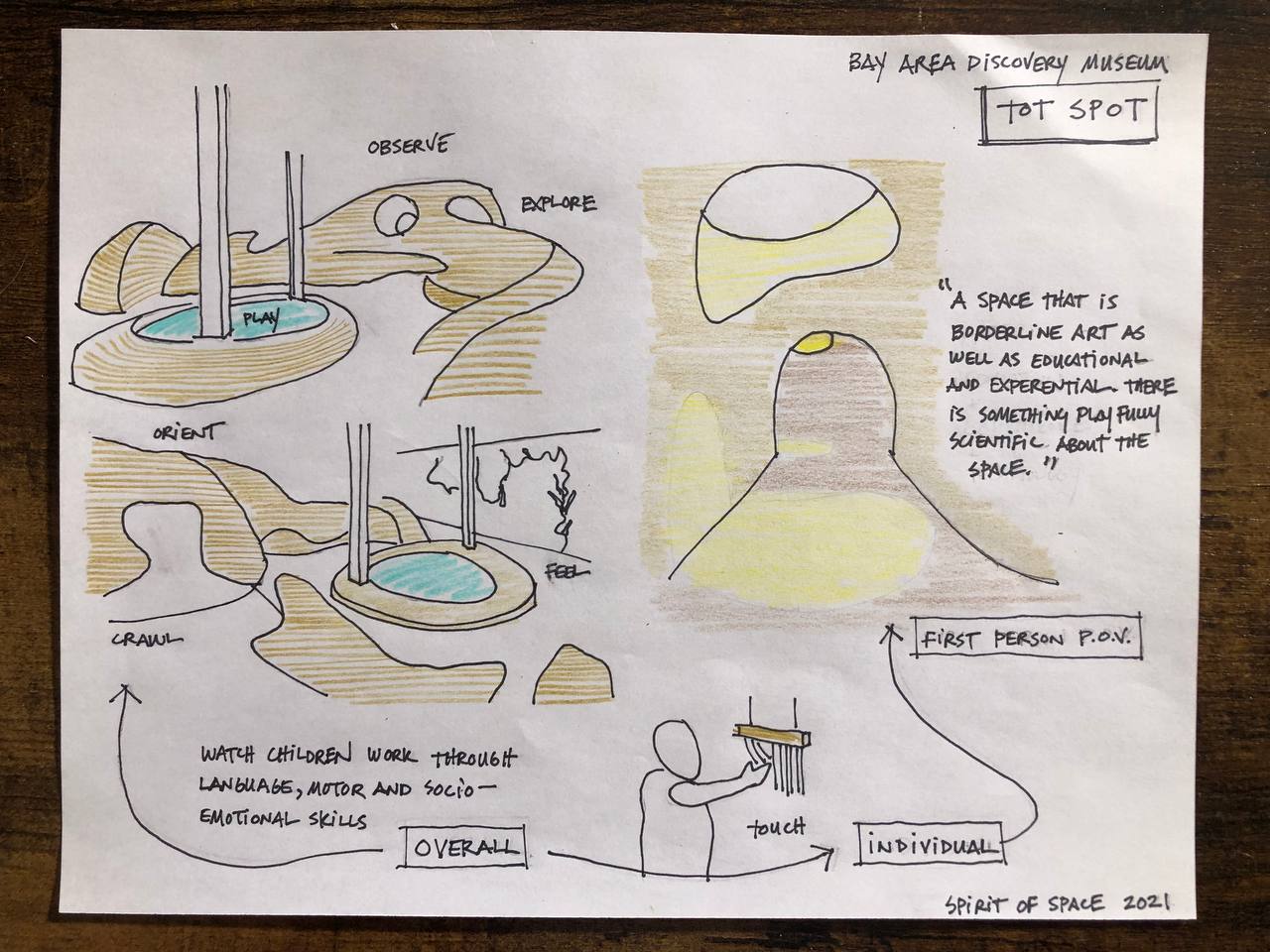 That experience must also be completely immersive including the sounds of the site. While Directors Adam and RedMike were filming they sent short clips to Ryan in his composition studio. The hanging bells of the Tot Studio became the anchor for the composition which mixed in the range of styles of play.

One of the most moving moments at the Bay Area Discovery Museum was to see Roderick, who had drawn the idea for the Gumnut Grove, play on the structure for the first time.This is where we see the educational and design concepts come to life. We see and feel the power of that imaginative play and how access to design changes lives.